Increasingly that statement is becoming harder to make. In fact, it's not only easier to be green these days, it's getting harder not to be. That can only be a good thing. The stage we are at now is being likened to Green 2.0 – where green 1.0 was all about reusable bags, low hanging fruit such as recycling, and a washing advertising in often shallow environmental promises.  While green 1.0 served those first movers with genuine good intention well, it left a trail of joiners and weary consumers sifting through the messaging for truth. Welcome to green 2.0 – where sustainability is being embraced across all dimensions of business including ethics, training, and carbon footprint reduction throughout the marketing mix.
There are some that predicted that green would be a trend and die a death on the clothesline in the recession, becoming last season's colour, trendy but shallow. In fact what is taking place is exactly the opposite. Companies are now starting to use sustainability as added value. Rather than demand a premium, they are pricing green options competitively, and allowing economies of scale to kick in. They're moving green products to shelf space next to major national brands. That's smart marketing. Who's mainstream and doing it right? Check these out:
Home Depot: Currently they carry 1,600 Eco-options products, an initiative they launched in 2004. http://www6.homedepot.com/ecooptions/index.html?cm_mmc=Thd_marketing-_-Eco_Options_Site_07-_-Vanity-_-Home
Walmart: Admittedly they have a way to go with reducing the plastic toys that they are known for, but they've made quantum leaps in demanding package reduction from suppliers. When Walmart makes demands, most suppliers listen. And they've married green to cheap with their Greener Good product lines.  http://www.walmart.ca/wms/microsite/GreenerGood/en/index.html
If you still need a little convincing that this movement is here to stay, check out these research results from TNS Canadian Facts based on a cross Canada poll of 1,000 Canadians. We hope to be doing another annual comparative soon, but since we started tracking this in 2007 there has been steady movement upwards across the board.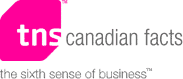 Have you switched brands due to the company's environmental policy?
Overall: 58%
Males: 51%
Females: 65%
18-14yrs: 60%
25-34yrs: 53%
35-49yrs: 65%
50-64yrs: 60%
65+ yrs: 47%
I consciously choose to do business with companies who are socially and environmentally responsible.
Overall: 50%
Males: 45%
Females: 55%
18-14yrs: 33%
25-34yrs: 45%
35-49yrs: 53%
50-64yrs: 53%
65+ yrs: 59%